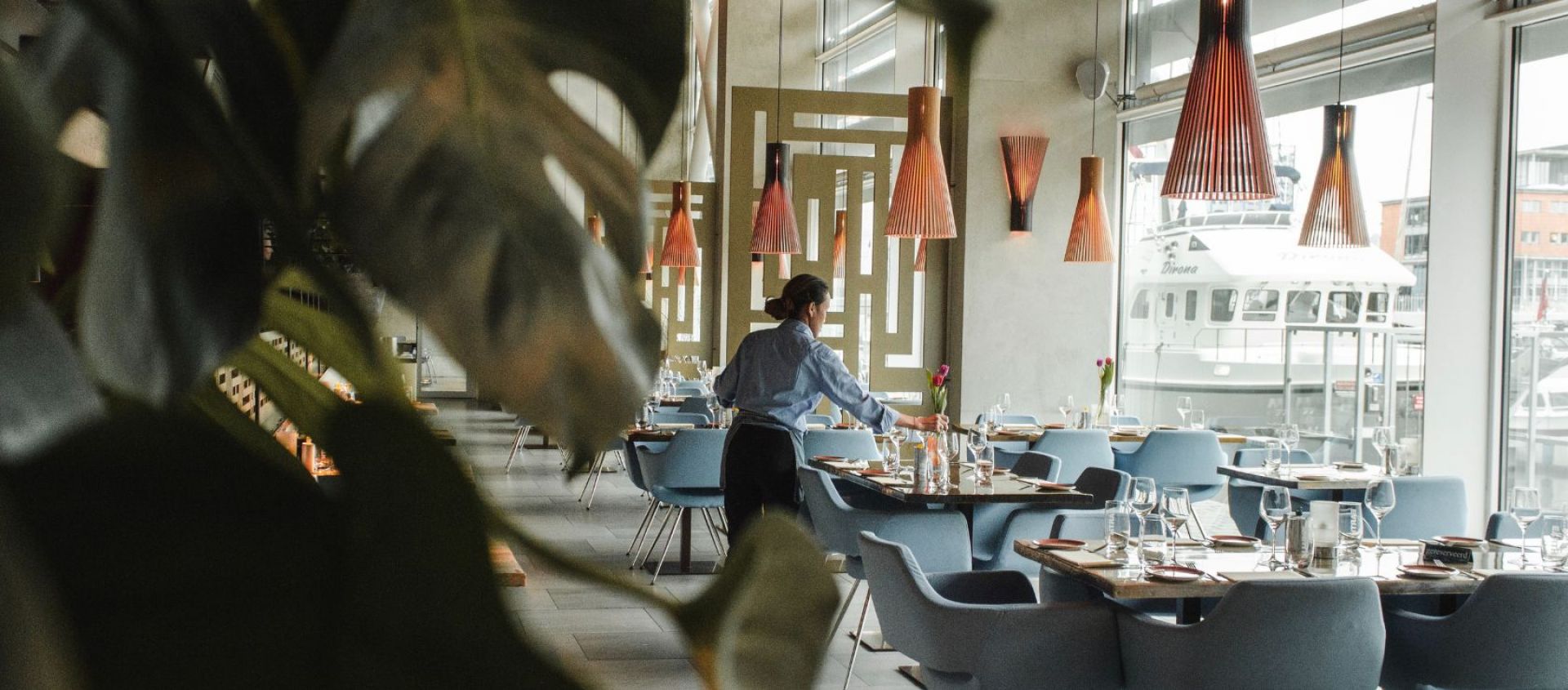 Leading restaurants which are selling wine by the glass in the UK
21/02/2023
Wine by the glass or buy the bottle?
Selling wine by the glass has really become a must for hotel and restaurant owners, whether it's to appease connoisseurs of good wines, propose food and wine pairings, or abide by stricter rules against driving under the influence.
By including by-the-glass wine on your menu, you can draw customers who might not have otherwise ordered a drink or, at the very least, not a bottle of wine. It has the benefit of being more reasonably priced and cost-effective for your guests. For business lunches, testing out new wines, or enjoying various food and wine pairings during a meal, drinking wine by the glass rather than a full bottle is usually a better choice. By attracting customers who might have simply ordered a jug of water, selling wine by the glass will consequently increase your revenue.
Here is the guide to the best spots in the UK to drink wine by the glass.
1. Wild Corner
Phone: +44 20 8191 0704
Address: 8 Elystan Street, London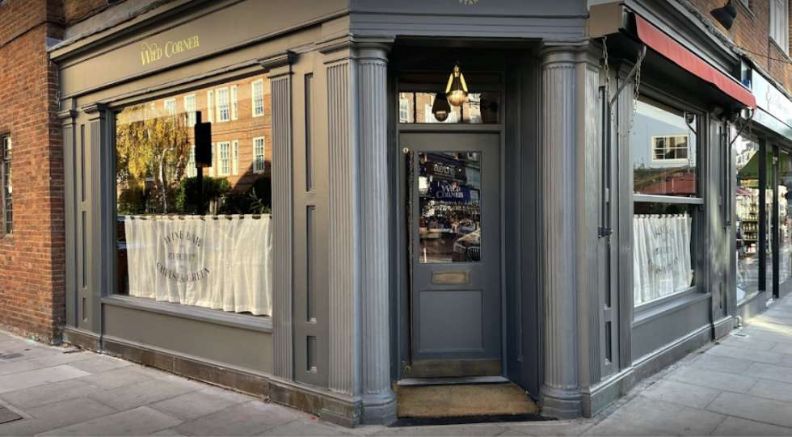 The wine bar next door to Wild Tavern is called Wild Corner. Its tiny size and beautiful appeal are perfect for its exclusive Chelsea/South Kensington address. The wine list is extensive for a small establishment; an astounding 200 wines are offered by the glass (or carafe), with vintages spanning decades (the 1939 Pichon Lalande has sadly just sold out). The menu is focused on produce; it is a scaled-down version of what they serve outside, with simply prepared, high-quality dishes that enable the wine to stand out. Raw fish, Gillardeau oysters, fresh langoustines, beef tartare, USDA Sirloin, charcuterie, and cheese are among the options.
2. Belmond Le Manoir aux Quat'Saisons
Phone: +44 1844 278881
Address: Church Road, Oxford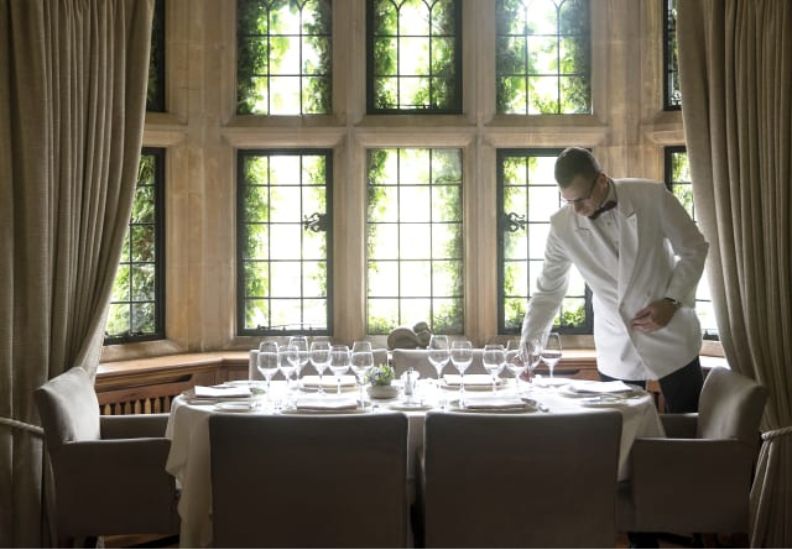 A lavender-scented footpath paves the way for a spectacular culinary fairy tale. Described as "a twist of imaginative genius", Raymond Blanc's vision for Belmond Le Manoir aux Quat'Saisons has always been one of world-class gastronomic flair and outstanding organic produce. Take your seat for a feast like no other.
They have a long history of excellence. Their restaurant earned 2 Michelin stars upon opening, 38 years ago, and has retained them every year since. They're proud of their reputation as one of Britain's best restaurants and have become a must-visit dining experience for gourmands across the world.
3. Les 110 de Taillevent
Phone: +44 20 3141 6016
Address: 16 Cavendish Square, London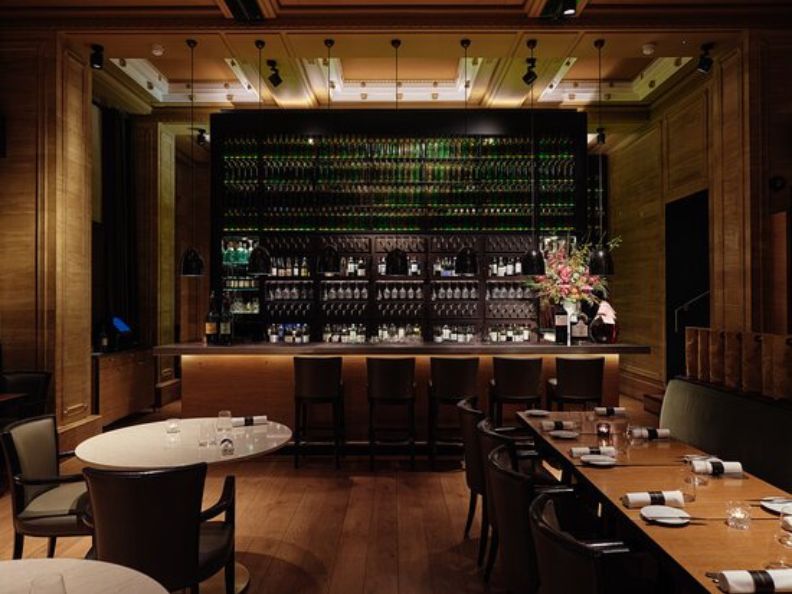 Les 110 de Taillevent in London serves as an embassy for the renowned Parisian eateries Le Taillevent and Les 110 de Taillevent. This stunning brasserie, which is close to Cavendish Square and is only a short stroll from Oxford Street, takes a casual yet upscale approach to wine. The amount of wines offered by the glass, in either 70ml or 125ml, is 110, hence the name "Les 110 de Taillevent." There are 30 a la carte dishes to go with the 110 wines (or many more by the bottle).
4. Moor Hall
Phone: +44 1695 572511
Address: Moor Hall, Prescot Road, Aughton, Ormskirk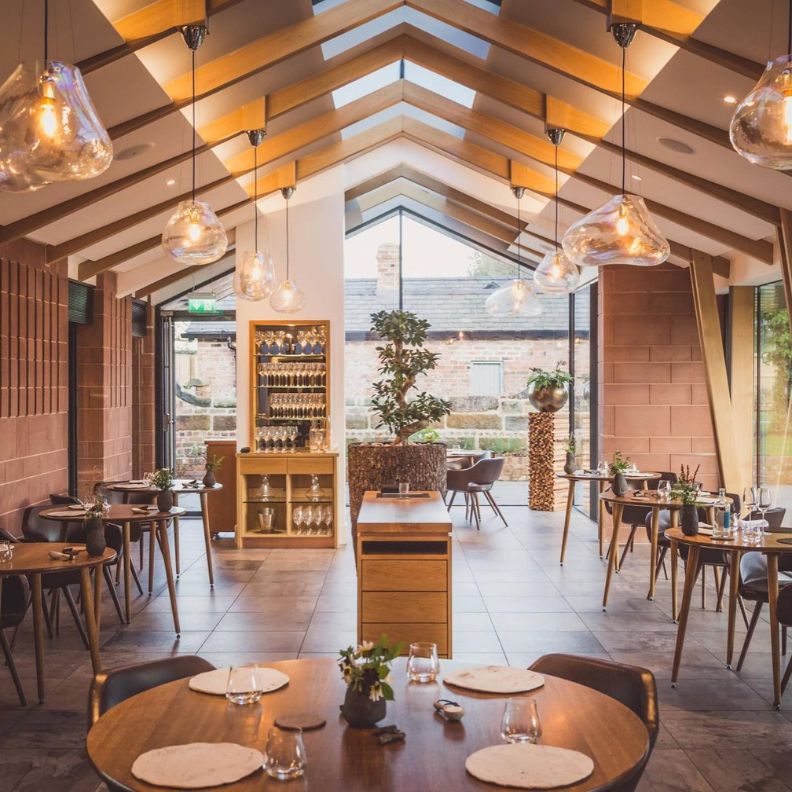 The opulent grade II listed restaurant and lodgings, Moor Hall, has a long history that dates back to the 13th century. The current owners began revamping the property in 2015, and since then, it has gotten excellent reviews and a coveted two Michelin stars. They provide private dining as well as a "kitchen experience" in addition to the main restaurant. The super-gifted chef has worked at El Celler de Can Roca and L'Enclume, both two-star restaurants. The food is modern British—delicate, produce-focused, and served in stunning, unspoiled settings. All of the meals are tasting menus with wine pairings, either four or eight courses for lunch or only eight for supper. The best British and Irish cheeses are featured in the dedicated cheese area, which you shouldn't miss.
5. Noble Rot Lambs Conduit
Phone: +44 20 7242 8963
Address: 51 Lamb's Conduit St, London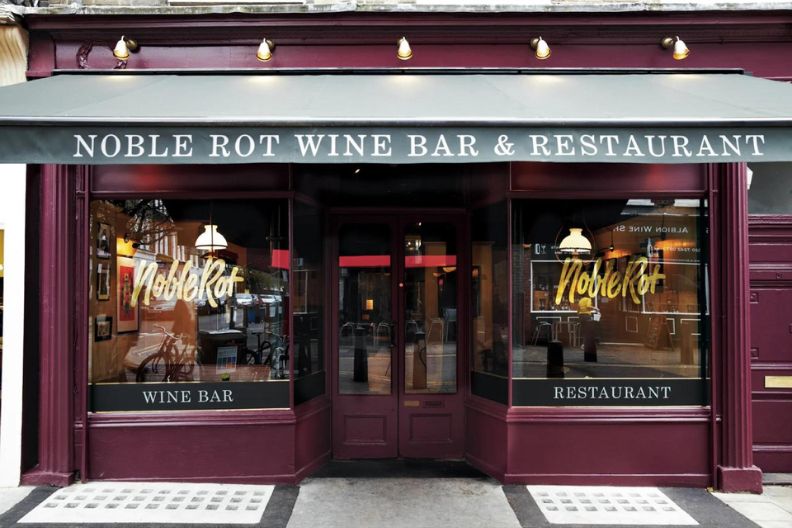 Late in 2015, Noble Rot Lambs Conduit opened its doors, and since then, it has established itself as a must-visit wine venue in London. It is a Parisian-inspired building that is situated in Bloomsbury on the charmingly ancient Lamb's Conduit Street and appears to have been there forever.
With prize tables in the double-fronted bay windows, a roaring fire in the cooler months, and walls covered with the extremely cool front covers of their self-titled wine magazine, the wine bar in the front is bright and welcoming.
The restaurant is warm and inviting towards the back. Traditional French bistro cooking is served, which pairs well with wine. To be quite honest, it's difficult to recall where anyone went before it opened. Despite being a modern classic, it is still unique. While you're there, be sure to pick up the most recent issue of the magazine. Also, be sure to check out the restroom illustrations.
6. Noble Rot Soho
Phone: +44 20 7183 8190
Address: 2 Greek Street, London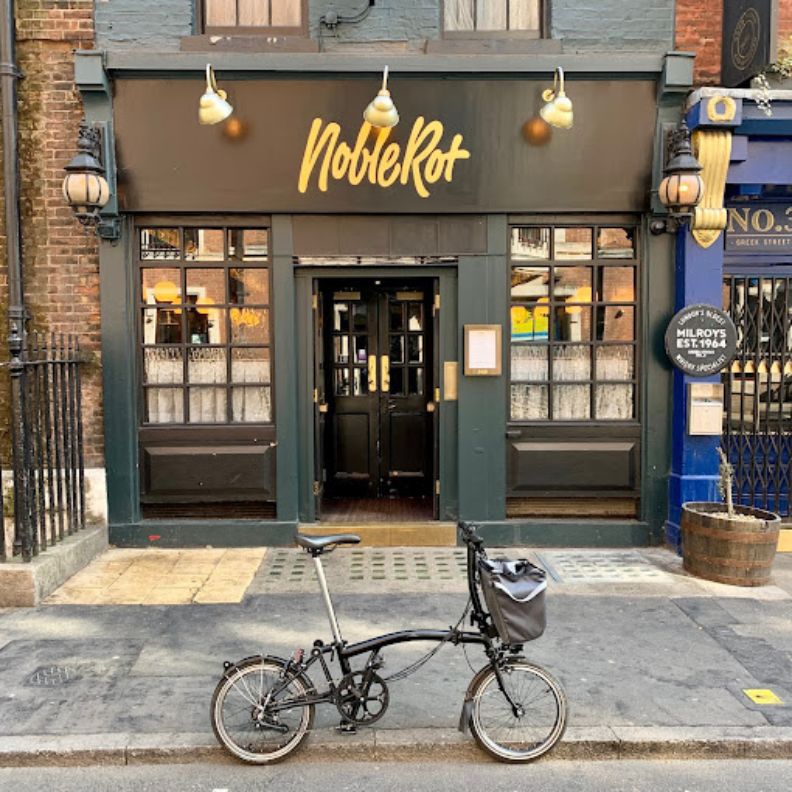 Noble Rot Soho is the second location from the team behind the wine magazine and Bloomsbury bar/restaurant of the same name, located in the former Gay Hussar, a famous Soho eatery that was founded in 1953 and was a favorite of politicians and authors.
Instead of a bar, this establishment has two elegant but cozy restaurant levels and a chic private dining room on the top floor. Proper hardwood furniture, old-fashioned mirror walls, and vintage decanters span the length of the walls along a shelf that extends to the ceiling to create an atmosphere that is reminiscent of "Old Soho."
[[relatedPurchasesItems-51]]
The same artist who created the political cartoon caricatures that adorned the Gay Hussar's ground floor also created the wall-sized murals of Soho at night on the upper level, which also has a walk-in glass wine cellar. With a few allusions to Hungarian Hussar classics like beef shin goulash and game-stuffed cabbage leaves, the food has a European bistro feel. If you prefer a full dinner, there are nibbles to share or graze on as well as starters, main courses, and desserts, including a show-stopping Armagnac Baba with an 1869 Extra Vieille Armagnac upgrade. You won't go thirsty, hungry, or undesired anywhere but here.
The number of wines available by the glass has multiplied as a result of wine preservation technologies, and the flexibility of a sommelier's menu has been expanded by the availability of digital wine lists that can be quickly updated. Victor Ruiz, head sommelier at Paul Kitching's Restaurant 21212 in Edinburgh, claims that it has "revolutionized the way we work." We can now offer specialty bottles by the glass.
The article was written by Archana Wadhwani, Beverage Trade Network